---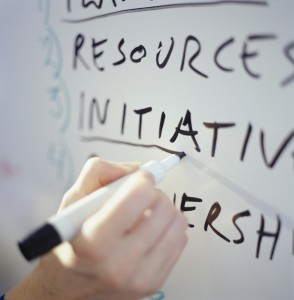 Our ability to provide a strategic solution with a practical approach is based on our team's deep experience in developing, operating and managing visionary global health care and medical education initiatives in North America, Middle East, Asia, Europe and the Caribbean.
Blending our global experience and local knowledge with proven best practices, our team has built entities from the ground up, cultivated global networks, designed and delivered implementation-ready strategies and sustainable business models for organizations whose aim is to raise the quality and accessibility of health care and medical education.
We have helped such organizations develop forward-thinking strategies, collaborations and programs aimed to:
Diversify the operations base for academic programs
Enhance student and resident clinical experience
Grow patient base: optimizing clinical and payer mix
Provide sustained value for the organization
Develop or maintain a leadership position in the market
Fulfill the organizational mission
Implement innovation and transformative change
Create responsive digital learning environments
Examples of some of our work and the impact we have on our clients' initiatives are illustrated below.
Profitable International Entity for a Premier US Medical School
---
Client Situation:
The leadership of a prestigious US medical school envisioned creating an independent unit to respond to international consulting and partnership requests. The client required a strategic plan, business plan and infrastructure to implement the strategy that would meet the growing international demand for advisory services in healthcare and medical education. This needed to be achieved in such a way that it generated an additional income stream for the Dean's office while remaining consistent with the core mission of the medical school.
Approach & Solution:
SI professionals created the governance model, the internal infrastructure and the business model, all dedicated to working with those organizations in emerging economies that were seeking to improve healthcare and medical education in country. Members of the SI team built and operated an entity that both supported its operations and provided revenue for the medical school to fund other institutional programs and priorities. SI professionals recruited an international academic team with the skill set to lead multidisciplinary projects and programs ranging from longitudinal professional development to the design and operation of new medical schools, hospitals and health systems.
Result:
SI developed and operationalized a successful, self-supporting global healthcare and education advisory business that generated $ 25 million revenue annually representing over 50 projects and partnerships scanning 30 countries on five continents. SI professionals fostered partnerships between US academic health centers and healthcare institutions in Eastern and Western Europe, the Middle East, India, China, South East Asia, the Caribbean, as well as South and Central America.
International Strategy and Patient Recruitment Plan
---
Client Situation:
A premier US hospital needed to determine if it should expand its international healthcare services, and if so, how. The client required a practical strategy to expand and organize their international programs and increase their international patient referral base.
Approach & Solution:
Working with the client's leadership, SI professionals developed a strategic plan and specific business plans for the hospital, proposing a low risk partnership strategy for the client to develop into an international entity over the ensuing five years. The strategy was based upon the client's development of an internal infrastructure to support this effort as well as engaging in a partnership with an established overseas healthcare network.  This approach would enable the opening of new service lines through which the client could provide expertise and consultation around key centers of excellence internationally. The business plan also focused on developing grant funded global health initiatives as well as increasing the number international patients with highly specialized cases who travel to the hospital. SI's leadership was instrumental in advocating this new strategy to the medical center's board of directors.
Result:
Since implementing the strategic plan for expanding international involvement, the client has developed a rapidly growing consulting arm providing their expertise and advisory services to international healthcare organizations.  The client also increased revenues from international patients 20 fold in 36 months.
International Strategy for a US Hospital with an Existing International Infrastructure
---
Client Situation:
In keeping with global healthcare trends and facing an increase in competition for the recruitment of international patients, a renowned US hospital with an established international program wanted to evolve their international strategy.  Additionally, the client requested a strategic review of the management of  the international programs and how these programs interacted with the domestic services the hospital offered.
Approach & Solution:
SI professionals assessed and benchmarked the client's current international programs in the light of global trends in specialty-based medicine to enable the client to determine how their international strategy should be evolved.  International patient recruitment, along with current global health and other international outreach programs were examined to determine whether strategic enhancements would be of value and if patient satisfaction and care coordination could be improved with better integration within domestic operations.
Working with the client's management, we developed a set of strategic options with projections of high-level revenue and expenditure that allowed the client's leadership to understand a range of internal initiatives and external opportunities that could both gain greater involvement across the hospital in the development and implementation of the international strategy that would enhance the organization's global role.
Result:
The client was able to establish an infrastructure that encouraged internal teams to work together to gain increased operational and financial efficiencies.  An international strategy and new infrastructure improved patient satisfaction, optimized the integration of international with domestic patient services, and helped increase their international patient recruitment several fold. They increased the number of international consultations and for the first time, organized, tracked and measured the impact of their global health efforts under a single organizational structure.
International Strategy for a US Agency Focused on Assessment of Health Professionals
---
Client Situation:
A US-based, nonprofit organization specializing in state-of-the-art assessment of health professionals wanted to extend their reach internationally by providing its services in the assessment of international medical schools and their graduates.  The provision of these services would provide medical schools the capability to benchmark their students against global standards. Benchmarking enables the schools to be more competitive in recruiting students, provides a tool to assess their curriculum by subject and enhances the graduate's ability to move from one country to another regionally and globally.  The client had previously developed an international assessment product with multiple pilot sites, but needed a strategy to build a commercial base and make the program sustainable.
Approach & Solution:
SI professionals advised the client on developing a comprehensive product portfolio for the international market that included the newly developed international assessment tool plus other existing products and services.  This methodology provided the client the ability to offer a broader range of services to medical schools.  In addition, we identified key drivers that would greatly enhance the value of the international assessment tool, developed a pricing strategy along with the business model to support these ventures.  SI professionals also supported the organization's business and contractual negotiations with specific international partners.  Utilizing SI's broad network of contacts within the international community we introduced the client and their services to scores of medical school deans in the Middle East and Asia, enabling them to expand their international footprint.
Result:
After working with the professionals at SI, the client successfully used the key drivers to enhance the value of their international assessment product, which will provide sustained revenues from medical students and medical schools around the world from 2013, and the client has also developed a robust international product portfolio.  As a result of the support from SI, the client also has a substantive opportunity to build a national assessment program in the Middle East.
International Strategy for an Entity Responsible for the Accreditation of PGME Programs
---
Client Situation:
A US organization responsible for standard setting in the assessment of postgraduate medical training needed to determine if expanding their services globally was in alignment with the vision of the institution to grow strategically.
Approach & Solution:
SI professionals supported the client's exploration of the feasibility to develop assessment and accreditation tools for graduate medical education training programs outside of the US, specifically in Singapore and the Middle East.  Assessment and training programs were targeted to institutions, as well as to Ministries of Health and other governmental and non-governmental regulatory agencies.
SI professionals participated in the client's Board of Directors Strategic Retreat that led to the decision to move forward with international program business planning. SI professionals also supported the development of the business model for the client's participation in a graduate medical education accreditation program in Singapore.
Result:
The client developed a cost effective and practical approach to data-driven accreditation outside of the US and currently has programs in the Middle East and Asia. SI professionals helped the client recognize and develop an international strategy that helped the organization to grow programmatically and fiscally.
International Clinical Program
---
Client Situation:
A leading US medical school with a graduate school of medicine in the Middle East required strategic, operational and clinical planning services to support a new academic partnership with a major academic medical center under development in the Gulf States.
Approach & Solution:
Working with the client's administrative and faculty leadership, SI professionals facilitated a comprehensive, physician driven clinical program planning process for the new academic medical center. SI professional's provided support for the client's development of an internal infrastructure dedicated to support the clinical programming process.  A team of SI professionals were embedded within the academic medical center planning group providing a vital link for effective communications.  SI professionals also provided the facilitation and access to expertise to move the planning to the next phase of development.
Result:
The client developed a comprehensive list of the clinical services and sub-specialties that would be required by the academic medical center and which has been used for facility development.