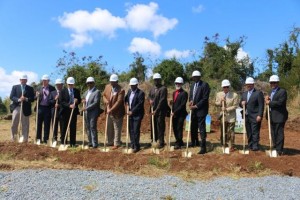 For the past few years, SI has been working with the University of the Virgin Islands (UVI) in developing a concept and strategy for a new medical school and simulation center in the territory. We are excited to share news that the University of the Virgin Islands (UVI) broke ground this week for a classroom building for the School of Medicine and it's Simulation Center. Government officials, UVI officials and investors gathered on March 2, 2016 for the groundbreaking ceremony.  UVI President David Hall said, "the creation of an accredited medical school in the V.I. has been the dream and the desire of many Virgin Islanders for many years and we have collectively decided to step out on those dreams and their faith and commit ourselves to making that dream a reality."
The UVI School of Medicine aims to be the first accredited, English-speaking medical school in the Caribbean. The classroom building on St. Thomas is designed to house an anatomy lab that will allow for cadaver-based dissections, a 100-seat lecture hall with smart classroom technology, a 1,200-foot clinical skills lab for group instruction and six individual clinical skills rooms, large seminar rooms and more than 5,000 square feet of administration space.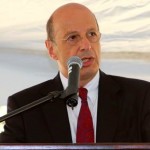 Also this week, UVI broke ground for the School of Medicine's Simulation Center. The Center on St. Croix will be a state of the art facility that will provide training for third year medical students and continuous professional development opportunities for on and off campus nurses, physicians assistants, doctors and other professionals. Dr. Ben Sachs, Dean of the UVI School of Medicine announced that the center will have surgical skills lab, an operating room, training and debriefing rooms, a lecture hall and state-of-the-art simulation labs and much more. He also said, "it will be one of very few buildings in the United States that can do this kind of training."
For more articles about the ground breakings, click here and here.